Baseline
This methodology enables the registering, monitoring and control of objectives, purposes and goals.
SEMBRANDO has formulated the methodology of the Baseline, with the methodological-technique support of PNUD, that enables the establishment of objective that reflect the situation of the productive and social variables that compose the program, and to monitor their behavior during a life-cycle.
Questionnaire application
The questionnaire applied to each beneficiary family has questions related to its family history and economical history as well as the measurements of size/height, weight and hemoglobin levels for all pregnant women and children less than 5 years of age. This permits the evaluation of the real impact of each intervention.
The questionnaire has nine sections:
Housing characteristics
Household characteristics
Social characteristics of household members
Reproductive health
Childe health
Size/height and weight
Characteristics of plots
Characteristics of crops
Animal breeding
Height measurement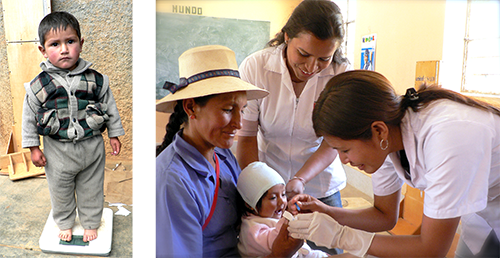 Weight and hemoglobin measurement